LBK Chamber Names Four Winds 'Business of The Year'
Posted February 9, 2021 by Dylan Borden
Ecstatic to announce that Four Winds has just been named '2020's Small Business of the Year' by the Longboat Key Chamber of Commerce! It was an honor to be recognized by our fellow chamber members and we couldn't be prouder of our team and all they've done this past year to earn this award. This year's award ceremony, in true 2020 fashion, went off a bit differently than in past years with guests having the option to attend either in-person and virtually. The result? Fantastic.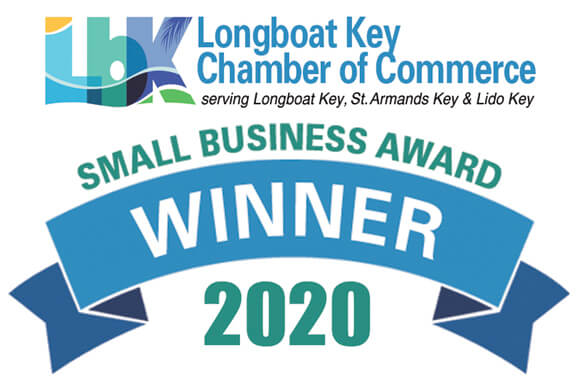 The hybrid event went off without a hitch and gave long time friends and business partners a chance to reconnect for the first time in months. The event also doubled as the perfect platform to recognize some of our fellow member's amazing accomplishments that, in large part, went unnoticed with so much happening behind the scenes this year. It was truly humbling to hear all that the chamber has achieved despite operating under pandemic conditions.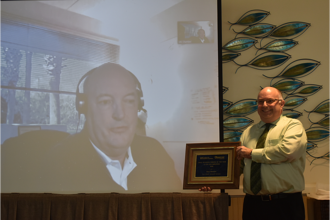 For us the ceremony also reaffirmed something we felt a from our very first interaction with the chamber which was... WHAT A TIGHTLY KNIT GROUP! Other organizations boast togetherness but with the LBK Chamber everyone truly knows and supports each other like a family. This was on display during the event in that our presenter, Al Benincasa, and the team Total Air have been clients of ours for years, and the speaker who immediately followed our award, Michael Garey from Lazy Lobster, hosted the first event we ever attended and is largely responsible for us joining in the first place! Suffice to say when it comes to the LBK Chamber it really is a small word and that definitely isn't a bad thing.
"Overall, we are thrilled for what this award means for our company and the benchmark its set going forward because at Four Winds we are in an endless pursuit of perfection. We know we aren't there yet, but we are excited for 2021 and the journey ahead!"
Four Winds Network Services
Want to Know More?
Leave your information to get in contact with a Four Winds Pro!