Outdoor Wi-Fi: A Florida Hotel's Ultimate Amenity
Posted October 28, 2019 by Dylan Borden
Tourists visit Florida for its beaches and sunny weather, and they want to stay somewhere that can give them that authentic 'Florida experience.' Hoteliers in Sarasota have capitalized on this, enticing guests to soak up the sun at their hotel with everything from private beach access to pools with swim-up bars.
Guests love these amenities but with being in the Sunshine State you need to make your little slice of Florida heaven standout? Free outdoor Wi-Fi just might be that extra ray of sunshine! Just imagine, with outdoor Wi-Fi your guests can now browse, stream, and post all while sipping on a daquiri poolside or with their toes buried in the sand.
If thinking of those happy guests isn't enough to convince you, let's look at how outdoor Wi-Fi will benefit your hotel:
Wi-Fi Is a Necessity, Not an Amenity
Let's first get something straight, if you run a hotel and do not currently offer free Wi-Fi to your guests, you are in trouble. In a Forbes' survey of hotel guests, they found free Wi-Fi to be the most important amenity for both business and leisure travelers; and, in more recent a recent study from Hotel Internet Services they found:
Over 75% of guests reported that the unavailability of free Wi-Fi would be a deal-breaker and they would see alternative accommodations. [1]
Today, guests are using technology in so many different aspects of their daily lives and they expect to be able to do the same no matter where they stay.
Millennials Are Your Market
Fresh towels and chocolates on the pillow might be just fine for some (looking at you baby boomers, Gen x) but a new wave of hotel goers has arrived, and what they want is to stay connected.
According to the latest census, Millennials now make up the largest portion of the US population at 83.1 million toppings the next largest group, the baby boomers, by about 8 million people. These millennials span ages 24-44, and according to Expedia, they travel more per given year for both business and leisure than any other age group [2].
This generation is tech-savvy, extensively researching where they plan to stay, and tend to shop with a "What's in it for me" mentality. If your hotel isn't offering them something that your neighbor is where do you think they'll stay?
This trend towards technology is nothing new:
Guests travelling with smartphones – 98.5% in 2019 > 78% in 2015Guests wanting to pair multiple devices - 76% in 2019 > 67% in 2015
Want to hear the good news? By preparing your hotel to appeal to the younger generations you are, by default, going to make your hotel more appealing to other generations as well! You kill two birds with one stone.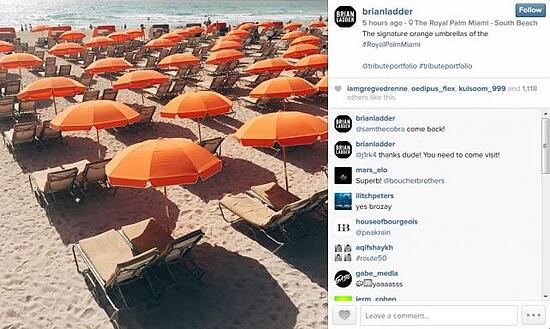 Conclusion
If you are going to pay to offer free/public Wi-Fi to your guests, monetize it. Whether you want to create a tiered network offering premium Wi-Fi access for a price or advertise local businesses and hotel services, your Wi-Fi should work for you. Learn more about how Four Winds can help you get more out of your Wi-Fi or call today at 941-315-2380.
Want to Know More?
Leave your information to get in contact with a Four Winds Pro!